Dignify your body and soul.
Mantra Spa offers relaxing massages designed to give the body and mind the state of peace and tranquility that you desire. Make an appointment for a decontracting massage, if you have muscle contractures, pain or lack of mobility, the decontracting massage is the one for you.

At Mantra Spa we provide specialized treatments, offering optimal results. Taking care of and prioritizing the health of our patients.
welcome to Mantra Massage centre & Parlour
We offer multiple spa services that can't leave our customers unimpressed. Take a look at these exclusive offers!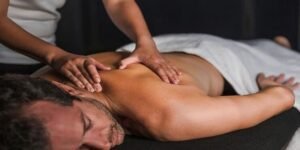 Mantra Spa F2M Massage Relax Exquisite Female To Male Massage If your body is facing some extraordinary body and mental...
YOU OWE YOURSELF THIS MOMENT
Visit one of our multiple sessions of relaxation.